Everything You Need to Know About Social Media to Get Started
Social media isn't as complicated as you might think. It's an easy way to reach out to your followers, family and friends. If you're a beginner it can seem like a really difficult thing to get used to, especially if you're not a regular internet user.
Knowing where to start and which social media platform to use, is the first hurdle. A lot of this can be trial and error, because you won't feel comfortable with every platform you use.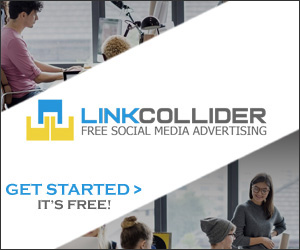 If you're using social media alongside your blog, you may discover some platforms are more suited to your genre.
I'm going to get back to basics and give you four handy pointers to help you start your journey on social media and show you how you can
rapidly dominate your platforms
:
Four Points to Consider When You Start in Social Media
What do you want from social media?
So what is it you really want to gain from social media?
I would dip my toe in a few different platforms to begin with and see what results you come back with.
Start your profile
After you've chosen your social media platform, you need to create your profiles.
If you have a blog, make sure your logos are carried through all of your platfroms. This shows clear uniformity and shows that your serious about what you do.
How you present yourself is important, this will be how your followers will see you online. It will also determine if people want to look into your work further.
What information do you want to give to your followers:
Avatar
Choose a profile picture of yourself or your business. Don't use a default avatar, these aren't taken very seriously.
Profile Name
The name that your community will know you by. My Twitter profile is @1976write in relation to my blog.
Profile Details
I like to look at what other people in the same field as me have written. There's no harm in getting ideas that way.
Website Links
Perfect place to include your website links. If you use Google+ you can include your Amazon author page and any other useful links you may have.
Be active in your community
Start looking at other people's profiles and discover what they have to offer.
Remember social media is a powerful things these days.
Like most things in life, it takes time to build your community, but the time is outweighed by the benefits of what you gain from the journey.
This post contains affiliate links. This means if you purchase through these links you are supporting 1976write and we thank you for that.