Time after time as a blogger I ask myself the same question.
What should my major focus be!
The answer is always writing.
Create valuable content and the readers will come. Not "rocket science", but without it your blog will sink.
Why Content Will Always be King
Let's look at a few examples of what some people think make a successful blog: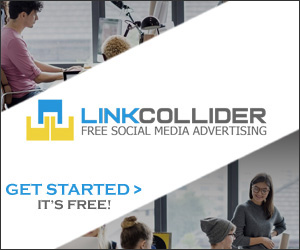 Monetization -
Without traffic all those affiliate links on your blog won't make you a penny, its the amazing blog posts that attract your readers, giving them somewhere to get their daily or weekly fix of information.
Social Media -
You can join as many social media sites as you want, but without regular content for your followers to read its all for nothing.
SEO -
Sure seo techniques can help, don't get me wrong, without any links you're lost. Good quality links come from good quality content.
Blog Design -
Making your website look pretty and attractive to your audience, but its not going to keep them coming back for more. You need to send out a hook every so often to reel them in.
All of the above things are useful but nothing reigns more than content.
So how do you write great content? Practice makes perfect, something I'm still trying to perfect myself, to write extraordinary blog posts there are four pillars to stick to:
Pillar 1: Be Useful
Always consider your reader, make them the center of your blog post. What problem does he have that needs solving? What wants, hopes and dreams does he have?
Identify a topic to resolve that problem, help your reader achieve their dream. Set up a list of resources to help solve his problem.
Make your tips practical and useful for daily life. Create useful ways to solving their problems.
Pillar 2: Writing Outstanding Headlines
Pick a topic, define it in the main headline. You stay more focused when you know what your blog post is all about.
Your main headline is important because that's the first thing to be seen in a feed reader. It's the only thing that'll be seen before making the decision to read it.
Pillar 3: Make Your Posts Easy to Flick Through
Life is so fast these days, so much so that people only have seconds to skim through newspapers and articles for useful information.
If your reader is looking for something, don't make him dig. It won't happen - he'll move on to the next blog and leave yours hanging.
Make it easy to scan through, use lists, subheadings, block quotes, graphics and images to hold his attention.
Pillar 4: Write Plainly, to the Point and Concise
In a nutshell, make it simple for your reader.
Avoid fancy language and unnecessary words. Be more conversational, don't talk down to your reader or confuse him with techie stuff.
Write like your chatting to a friend, then proof read it later and revise sentences that aren't clear.
Keep it simple, give it time and it will become a beacon to all your readers.