Here in the UK we've just come out of the Easter holiday and we have another two Bank holiday's as well as half-term holiday to go. So what do you do about publishing blog posts on any holiday?
During the Easter Holiday's my traffic appeared okay but slowly began to go down as the holiday progressed. Leaving me wondering is it worth posting anything on a holiday?
Like most subjects there are two schools of thought. Those that publish and those that don't publish a blog post.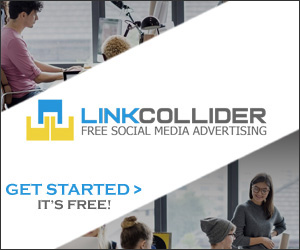 Why You Should Publish Blog Posts During Holiday Time
Most businesses are closed during a bank holiday, but this is only in the UK. Most of my traffic is from the US and they don't adhere to the holidays that we have the UK. So common sense tells me to publish anyway, because most of my traffic comes from the US and other countries around the world.
You also need to take into consideration how many times a week you're blogging and which days you're blogging on. It's also good to know that any of my really popular posts, will pop up in search results and can be passed around via social media months after original posting.
These days most people carry around a device, be it a mobile phone or tablet with them so that they can check their emails or have internet access.
Why You Shouldn't Publish Blog Posts During Holiday Time
As I mentioned earlier posting during a holiday can be a bit tricky. You need to
understand your visitor behaviour
and your audiences thoughts, and whether or not it is really worth publishing anything.
There's no doubt about it, traffic really sucks and starts to drop off, because most people are chilling out with friends and family or even out or away from home for a holiday.
This is where knowing your analytics and the patterns of people coming on to your blog comes in handy. If you can understand your visitor behaviour your half way there in making the decision as to whether you should post on a holiday.
If there are more people online then your blog post has more chance of getting
really good blog traffic.
Final Thoughts
My own personal thought still comes back to posting the article. Every way I look at it. Getting a blog post out there, sticking to my three articles a week plan and persevering. At the end of the day you don't know which articles are going to be your most popular, because not everyone is going to be popular, but its also another link to your blog and more breadcrumbs for your audience to find.
So Carpe Diem!
Read More About Blogging: How to Craft a Legendary Blog Post in 10 Steps, [Blog Content] Create Scannable Blog Posts, Blog Posts How Long Should They Be?, Blog Posts: Utilising Titles Productively,
This post contains affiliate links. This means if you purchase through these links you are supporting 1976write and we thank you for that.